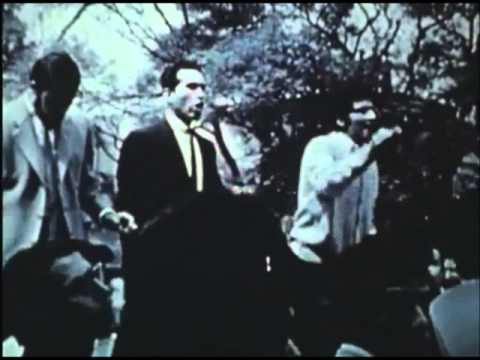 3 tags
Watch
mm-cc 07.03.11, Charlie Visnic mm-cc.org
5 tags
Watch
Remedial Reading Comprehension (1970), dir. Owen Land
4 tags
6 tags
Watch
Smoking (1966), dir. Joe Jones Slow-motion smoke is always a pleasure. eai.org
5 tags
Watch
Rubber City Noise: Black Unicorn scores Man Ray's 1926 cinépoéme Emak-Bakia. Audio recorded during live performance at Cinesthetica, Joseph Saxton Gallery in Canton, Ohio on April 16, 2011.
3 tags
Watch
Matana Roberts channeling her Coin Coin project through the empty streets of Montréal at 5 a.m., summer 2010. Images filmed and edited on Super8 by Radwan Moumneh. Sound recorded and edited by Radwan Moumneh. cstrecords.com
4 tags
4 tags
Watch
Population Explosion (1968), dir. Pierre Hébert A film in cut-out animation depicting the demographic problems of the world, featuring music by Ornette Coleman. Self taugh, strongly influenced by animation film makers Norman McLaren and Len Lye, Hébert directed his first films independently while he was still studying Anthropology at the University of Montreal. pierrehebert.com
tumblrbot asked: WHAT IS YOUR FAVORITE INANIMATE OBJECT?
4 tags
Watch
Fan trailer for I Was A Teenage Serial Killer (1993), dir. Sarah Jacobson An underground, no-budget short film that follows a 19-year-old woman who sets out to kill the sexist men she encounters. The film was made by Sarah Jacobson ("The Queen of Underground Film") under the guidance of George Kuchar. Jacobson passed away in 2004 from endometrial cancer. dlib.nyu.edu
4 tags
Watch
Puce Moment (1949), dir. Kenneth Anger "A lavishly colored evocation of the Hollywood now gone, shown through an afternoon in the milieu of a 1920s star." kennethanger.org
4 tags
Watch
Comingled Containers (1996), dir. Stan Brakhage
4 tags
Watch
Whoa Whoa Studio (for Courbet) (2000), dir. Cheryl Donegan "These works form a capstone to concerns that have been in my work since I began to make video — the artist's studio as theatre, the self-conscious/self-reflexive gesture that unites performance and painting, creation unraveled. The space for painting/performance is very shallow - a makeshift set, the television screen,...
4 tags
Watch
One (1966), dir. Yoko Ono
4 tags
Watch
Ilha das Flores (1989), dir. Jorge Furtado A clever perspective on the horrors of capitalism and human nature. reverseshot.com
4 tags
Watch
38/79: Sentimental Punk (1979), dir. Kurt Kren "It was in San Francisco at a punk festival. I was already high and the air was so thick in the rooms that you could cut it with a knife. I had a photograph camera with me; I stood in a corner of the entrance hall and took 36 pictures on slide film. At home I put the slides into a slide projector. I took out the lens and filmed the slides by filming...
4 tags
Watch
Hand Movie (1966), dir. Yvonne Rainer
3 tags
Watch
Breakaway (1966), dir. Bruce Conner Toni Basil dances to her own soundtrack, gradually removing various articles of clothing against a pitch black backdrop. The cutting in this film is enthralling in its rapidity. sfmoma.org